February 26th, 2019
Food and Real Estate
Original article appears on Urban Land Institute
Healthy Places Initiative
ULI's Food and Real Estate Project explores the mutually beneficial relationship between food-based amenities—such as working farms, community gardens, food halls, restaurants, and grocery stores—and real estate. It highlights how the growing interest in and awareness of fresh, local food is spurring innovation in development projects.
ULI is grateful to the Colorado Health Foundation and the Leichtag Foundation for their support of this project and the Building Healthy Places Initiative.
---
Reports
Reports Agrihoods: Cultivating Best Practices 2018
Inspired by a growing body of evidence that developments centered on working farms can have a positive effect on human health, environmental sustainability, and real estate performance, Agrihoods: Cultivating Best Practicesidentifies strategies to aid developers and their partners in planning, creating, and operating single-family, multifamily, or mixed-use communities built with a working farm as a focus.
The map below provides information about agrihoods throughout the United States and Canada in various stages of development.
---
ULI Agrihoods Map
IN DEVELOPMENT PLANNED COMPLETE
ULI will continue to update this map. Please contact health@uli.org to submit additional projects or to share updates and additional information related to the projects shown above.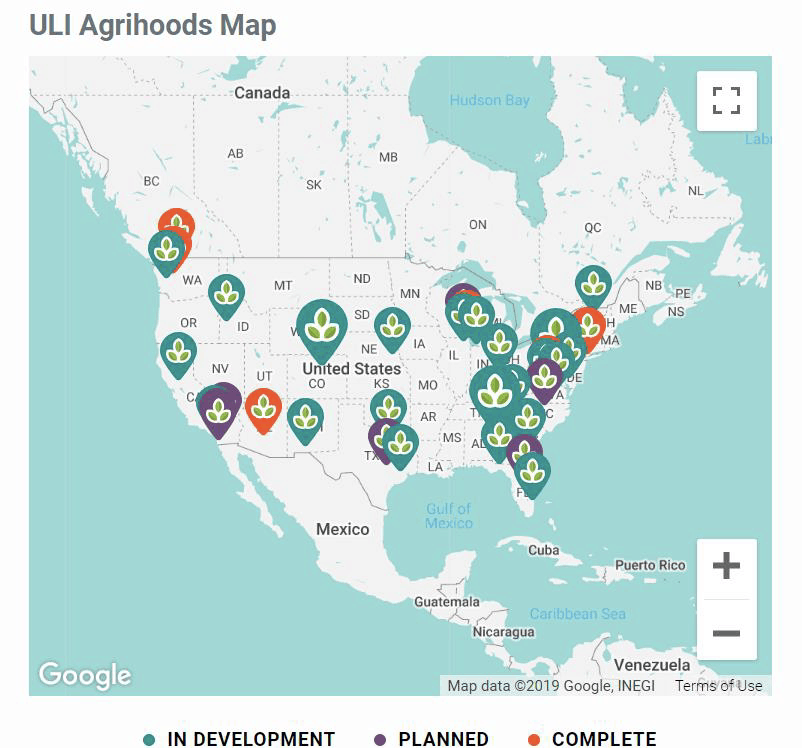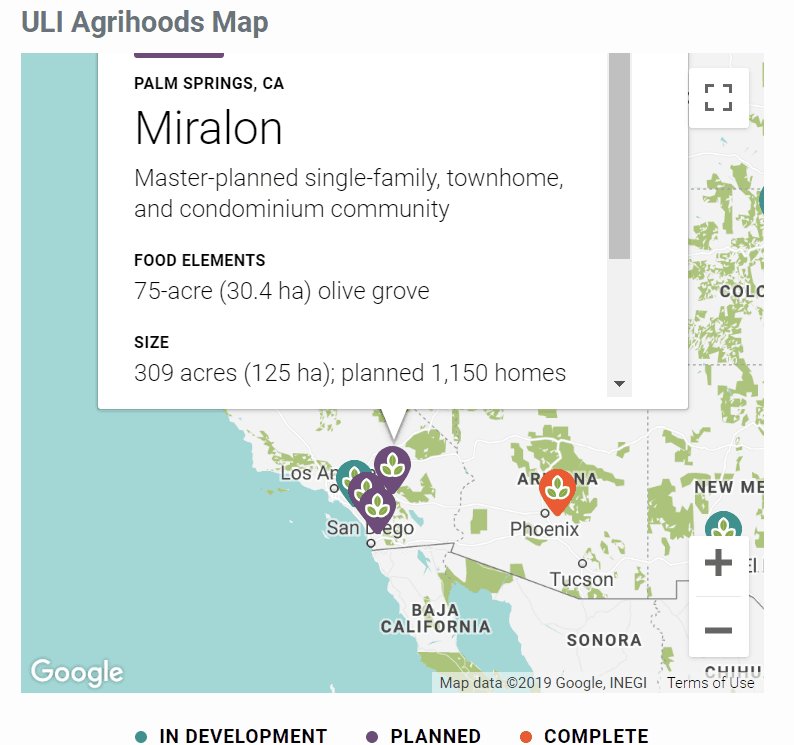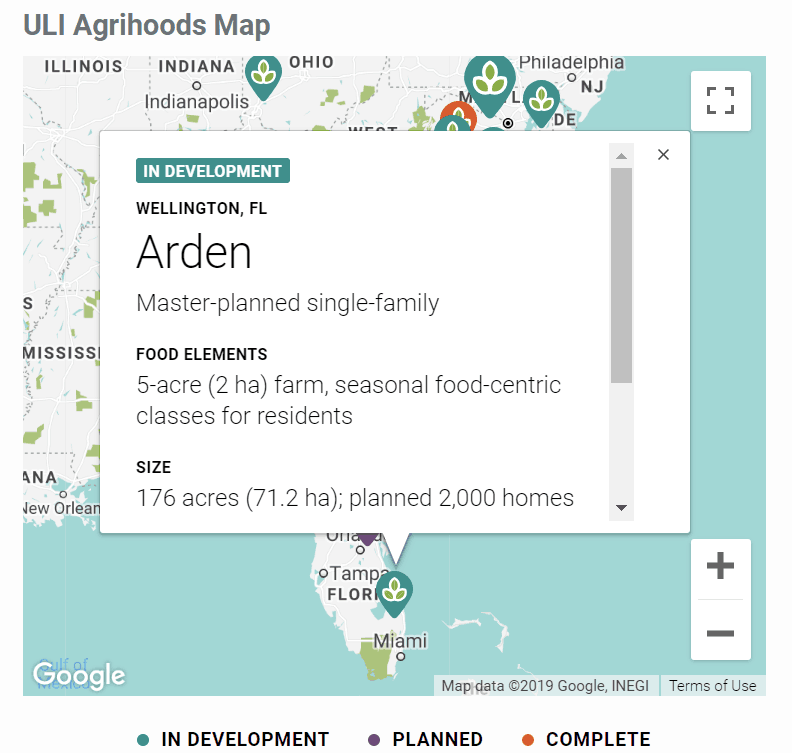 ---
This publication explores how developers are integrating food-based amenities—such as farms, gardens, food halls, restaurants, and grocery stores—within projects, thereby generating real estate value and benefits for people and the planet.
---
News