September 24th, 2019
5 Reasons Why South Florida's Arden Sets the Standard for "Agrihood" Communities Nationwide
Original article by Justin Grau for Aspiring Gentleman
Lifestyle communities are fast becoming a popular choice for families and individuals across the country. They offer specific social and recreational features tailored to the interests of residents. Now, Arden, South Florida's first "Agrihood," is setting the standard for health and wellness focused amenities.
Developed by Freehold Communities, Arden offers healthy, sustainable living at its finest with a sprawling five-acre farm and bright red community barn. Arden's residents share in regular harvests of farm-fresh fruits, vegetables and herbs.
Arden was recently honored with the prestigious 2019 Grand Aurora "Master-Planned Community of the Year" Award. So, it should come as no surprise that everyone is talking about Arden – including its happier, healthier residents!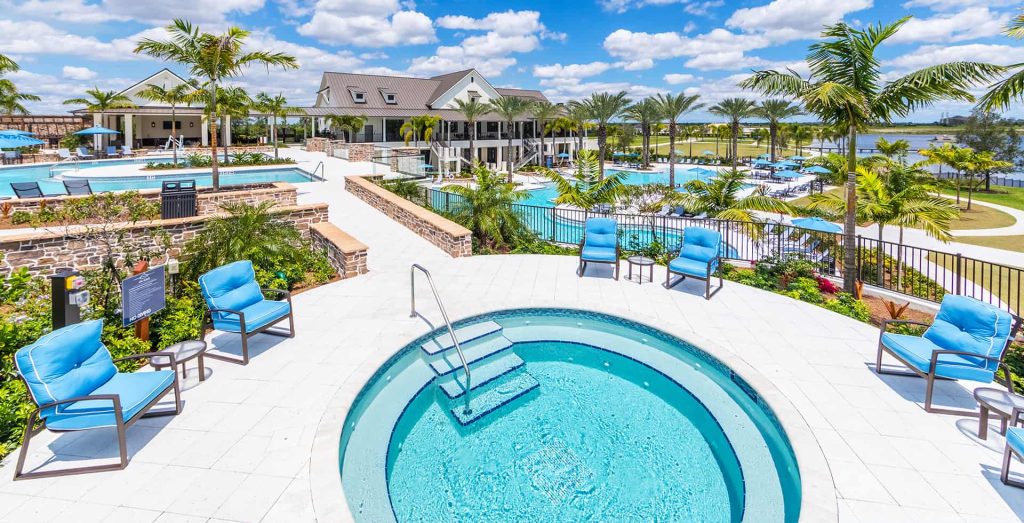 Here are the top five reasons why residents tell me they love Arden:
Farm-to-Table Living Year-Round: Arden's farm is developed and maintained by two experienced, full-time farm directors. Not only do residents share in the harvests but they can also take classes in the barn and volunteer to help plant and tend the community's crops. The farm and garden also offer families the opportunity to learn about the full spectrum of food production and healthy eating.
A Huge Lakehouse, Sparkling Pools and Top Fitness Facilities. Arden's stunning Lakehouse with resort-style pools, spacious fitness center, on-demand Wellbeats exercise studio, and state-of-the-art equipment, offers residents the ultimate in healthier living.
Endless Special Events and Activities. Residents of all ages enjoy Arden's unlimited special events and activities that help ensure a warm, vibrant social life among neighbors. From wine and craft beer tasting nights to movies under the stars to family fishing days, each event is designed to further strengthen bonds within families and the entire community.
The Best in Outdoor Sports and Leisure Activities. Kayaking, fishing and picnicking are just steps away from residents' front doors. Arden also offers four illuminated tennis courts, basketball and pickleball courts, a soccer field, playgrounds, lake-side pavilion, an event lawn, fishing pier, and community boat ramp.
Location, Location, Location: Arden is centrally located in the heart of Palm Beach County, so residents are close to Florida's beautiful white sand beaches, as well as major highways like Florida's Turnpike and I-95, and the best in dining, shopping and entertainment.
Ultimately, Arden is setting the pace for the future of lifestyle communities as the popular "Agrihood" concept continues to go mainstream!
About Donald Smith